Are you unsure about the stability of your chosen career path? Unhappy in your current role? Do you find yourself searching for a profession you can take pride in? Do you continuously browse job boards but lack the experience to meet entry-level qualifications? If you answered "yes" to any of these questions, then commercial truck driving could be a great fit for you. There is a community waiting for you — not to mention the phenomenal perks in commercial trucking. Take a look at the top five below.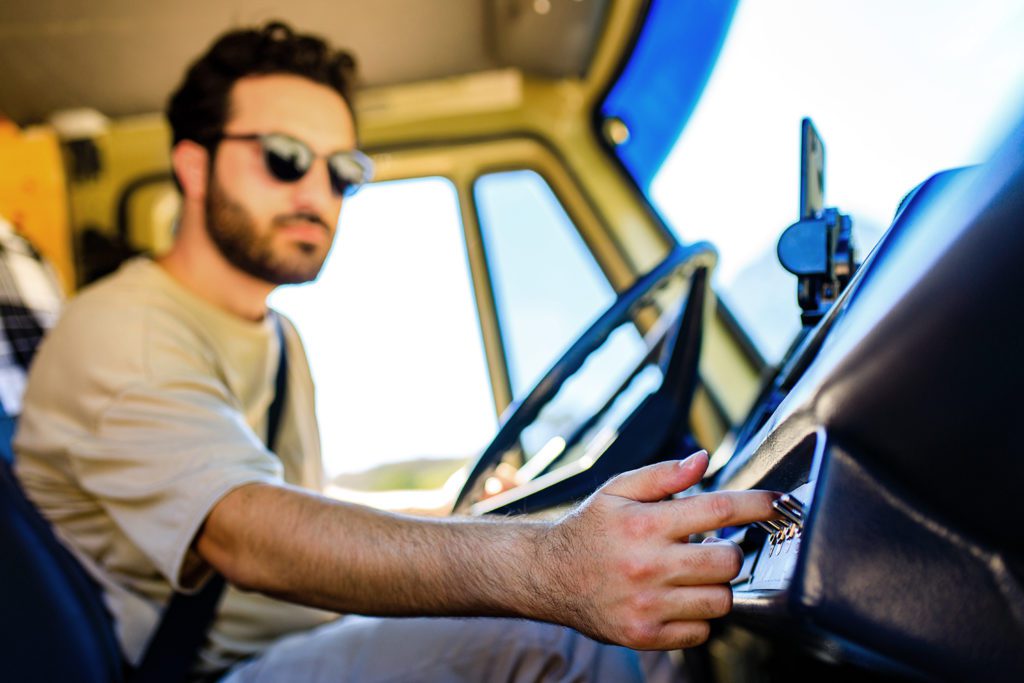 Excellent Earning Potential
To answer your first question: "How much money can I actually make driving a big rig?" As an entry-level truck driver, you can expect to make a base salary of around $45,000 per year, with earning potential reaching upwards of $90,000 (depending on your terminal's location and type of driving job). During this first year, you will continue training and should consider finding a mentor. Keep in mind that this estimated wage doesn't include bonuses that are often awarded as you maintain a safe driving record, take on more responsibility, and gain additional endorsements on your CDL license such as HAZMAT, tanker, and double or triple trailer.
A World of Opportunities
Many careers have strict limitations on employment eligibility or a long list of required qualifications before employers will even offer an interview. Commercial truck driving provides a career for professionals 21 and over, regardless of previous work history or education. You could complete your initial training and be thriving behind the wheel in just a few weeks.
Choose from multiple types of routes and driving durations to best fit your lifestyle. Over-the-road or long-haul truckers are often driving for 6-7 days straight and travel the farthest from home. These drivers earn a higher rate per mile for this sacrifice and take extended time off in between hauls. Regional truckers cover a few states and can even choose a dedicated route position, allowing them time to return home daily or at the end of each week.
Newfound Freedoms
Do you love being behind the wheel? As a commercial truck driver, the road is your office. You have the opportunity to travel the entire country… while getting paid! Not only can you share that office with a companion or pet, but you will also find yourself part of a tight-knit community looking out for one another.
Do you dream of owning your own business? In commercial trucking, you can. Many grants, small business loans and financing options are available to help you get started as an owner/operator.
Comprehensive Benefit Packages
As a commercial truck driver, you'll be able to take advantage of medical, dental, vision, life insurance, retirement plans, paid time off and more, depending on the company you sign with. Many organizations will offer new drivers partial or full reimbursement of costs for the entry-level driver training courses required to get a CDL and start a career. These benefits allow you to provide both financial stability and a healthy lifestyle for yourself and your family.
High Demand
If any of the reasons above interest you, then now is the time to choose a career in trucking! Demand for heavy and tractor-trailer truck drivers is projected to grow 6% from 2020 to 2030, which equates to about 231,100 open jobs each year. Because of the pandemic, which has caused both a surge of goods being shipped and an influx of early retirees, there is a national shortage of truck drivers. According to the American Trucking Association's driver shortage report, by 2030, the U.S. is expecting to be 160,000 truck drivers short of what is needed to keep the economy afloat. This could be good news for you — many freight companies are offering sign-on bonuses, higher wages and more robust benefits to fill positions during national shortages. You can be part of the solution by starting a career in trucking today.
Interested in becoming a commercial truck driver?
If you're looking for an in-demand career that has excellent earning potential, benefits and a great deal of freedom, truck driving is the career for you — and ReadyDriver is the best way to get started! Learn how to handle cargo, maintain and inspect a vehicle, and other key safety information, allowing you to get behind the wheel faster. ReadyDriver is built to be flexible and fit within your schedule, meaning you can complete training at your pace, at any time, from any device. Learn more now about how ReadyDriver prepares you for the road ahead.
Source:
https://www.bls.gov/ooh/transportation-and-material-moving/heavy-and-tractor-trailer-truck-drivers.htm