Considering a career in commercial truck driving? There are many ways to enter this rewarding profession but it always starts with getting your commercial driver's license (CDL). As of February 7, 2022, this process now requires entry-level drivers to complete both theory and behind-the-wheel skills training with federally recognized training providers. Drivers must complete all mandated training prior to taking their final CDL road tests.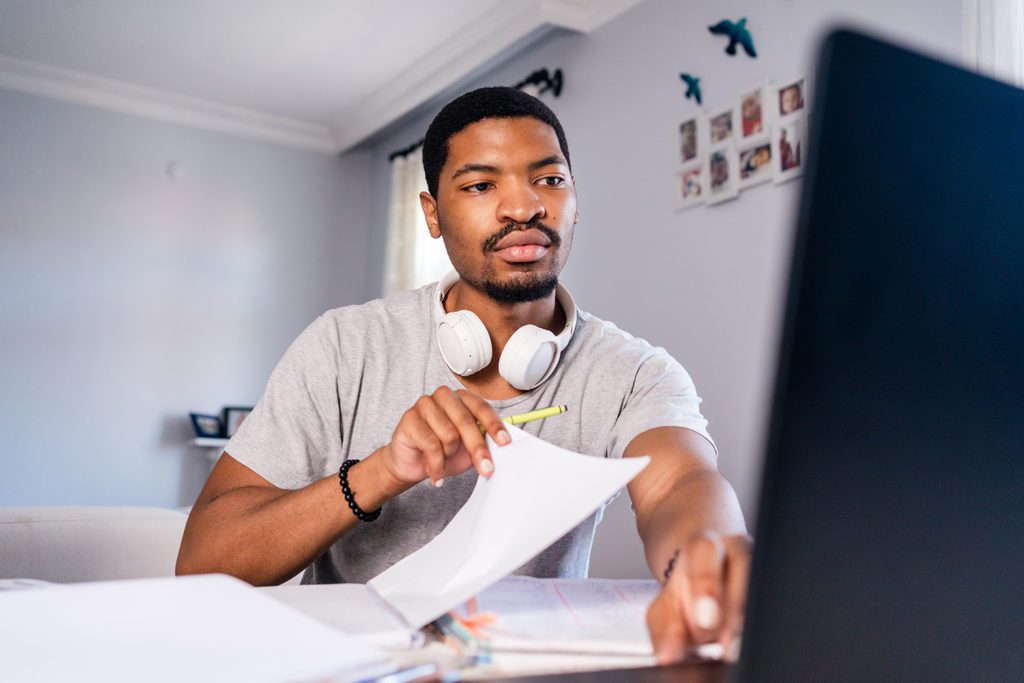 There are a few boxes to make sure you can check off prior to starting on this career path:
Are you at least 18 years old? You must be 21 to drive across state lines.
Make sure you don't have any convictions that may disqualify you (see Federal Regulation § 383.51), or any license disqualification under State law, AND that you do not have a driver's license from more than one state.
Make sure you are able to pass a drug screen and are medically fit to drive a big rig, per FMCSA guidelines.
Make sure you have proof of citizenship or lawful permanent residency, or obtain a non-domiciled commercial learner's permit (CLP) as specified in Federal Regulation § 383.71 paragraph (f).
Make sure you can provide proof of residence in the state you apply for your CDL. Acceptable proof of domicile is a document with your name and residential address within the state, such as a government-issued tax form.
If you can satisfy the criteria above, you won't have any major regulatory roadblocks to worry about on your way to your CDL. With this in mind, let's talk about what ReadyDriver is and how you can start your journey to a fulfilling career as a trucker.
ReadyDriver is a self-paced online course that fulfills the theory requirement, helping you establish a solid foundation to build your career on. ReadyDriver's goal is to prepare you to take on your new career with confidence through interactive training modules.
Flexible Course Options
With ReadyDriver, you have the freedom to define your pace and place. Our entire course is 100% self-paced and mobile-friendly, which means you can complete the course anywhere and on any device that has access to the internet. You can even complete the course while still working at another job (or two) or attending to your family.
Comprehensive Curriculum
Created by Alliance Safety Council, one of the nation's largest occupational safety and workforce development training providers, and Diesel Driving Academy, a highly-reputable driving school based in Louisiana and Arkansas, ReadyDriver's first priority is to provide entry-level truck drivers with a complete program that is compliant with the new CDL federal regulations set forth by the Federal Motor Carrier Safety Administration (FMCSA). With our program, you can rest assured that you'll be fully prepared to excel as a commercial truck driver.
Engaging Learning Format
We understand that taking an online course can feel draining over time, both emotionally and physically. Unlike other e-learning options, we've incorporated multiple voices, interactive modules, flip-card learning tools, study aids and practice tests throughout to ensure you're not only learning but enjoying the process. We believe that when you're fully engaged in the learning, you'll retain the information better and feel more at ease behind the wheel.
Integrated Process
Completing ReadyDriver is only the first step for you to receive your CDL. That's why we've made it extremely easy for you to move along to the next steps. After you complete our course and pass our end-of-course exam, we'll automatically send your results to the Training Provider Registry (TPR). The TPR tracks compliance with the FMCSA requirements. From there, you can begin your behind-the-wheel training with a licensed provider.
Interested in becoming a commercial truck driver?
If you're looking for an in-demand career that has excellent earning potential, benefits and a great deal of freedom, truck driving is the career for you, and ReadyDriver is the best way to get started. Learn more about how ReadyDriver prepares you for the road ahead.